Financial service regulations require that all customers verify their identity before trading with Coinify. Some of our partners conduct their own identity verification process which is approved by Coinify. In such a case, you will not be asked to verify your identity again with us.
Our identity verification process
As a new user, verifying your identity is part of your first trade. Failing to complete the identity verification will result in your trade not being completed and your funds will be automatically returned back to your account.
Step 1.
Provide your current residency address.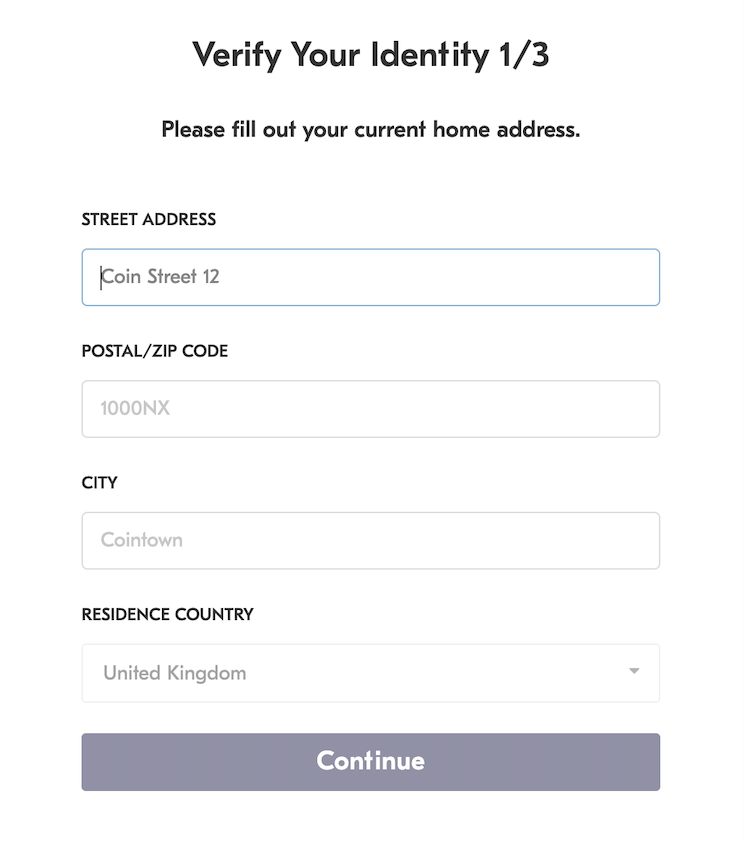 Step 2.
Complete the 'Intended Use' section and confirm if you are a PEP.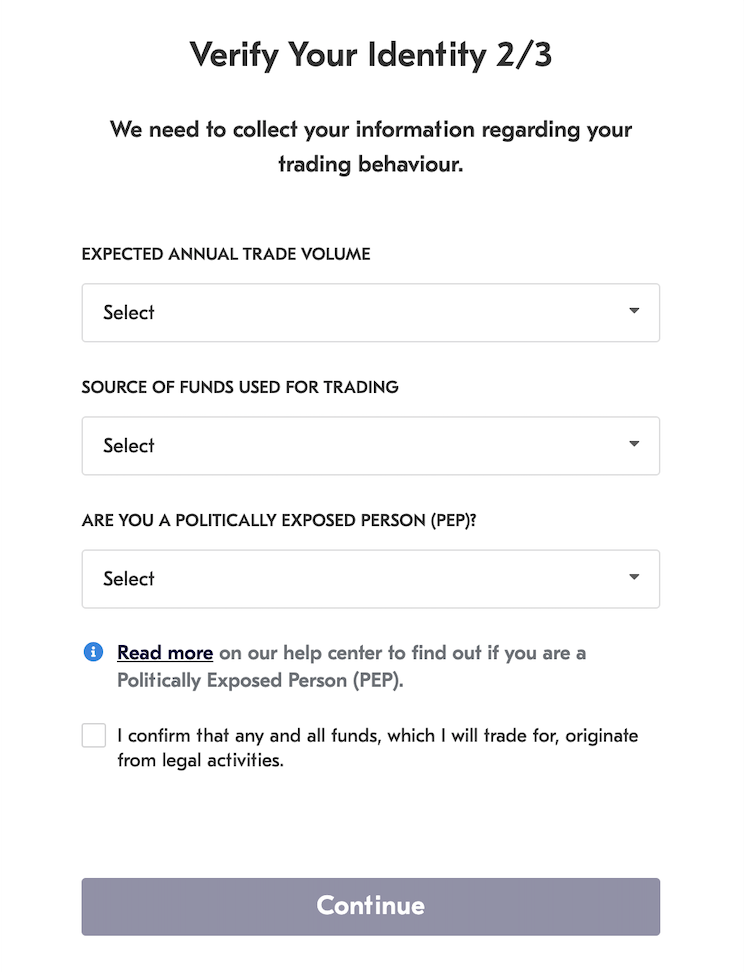 Step 3.
Please verify one of your ID documents ( ID national card, driving licence or passport) and take a selfie.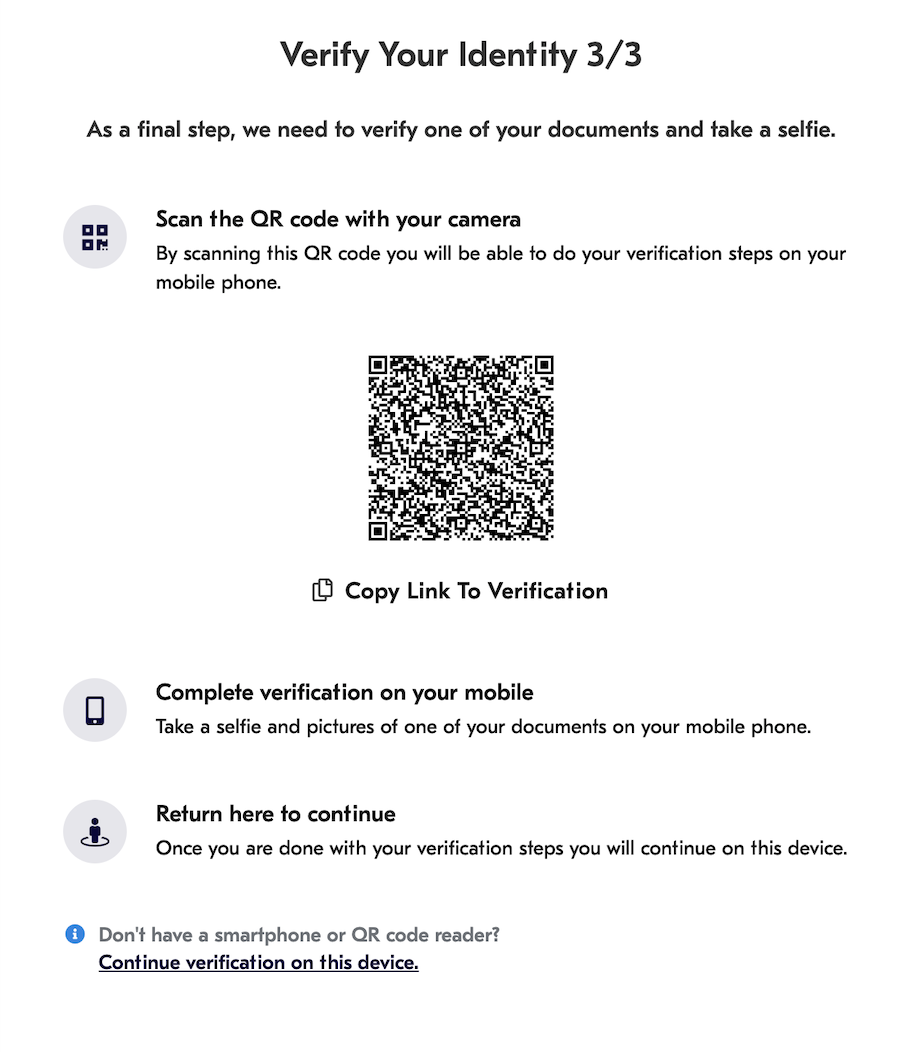 Select the type of document you will use to verify your identity. Acceptable documents depend on the issuing country. Please see supported countries, state and territories here.
The document you provide should be valid for at least 3 months from the date you are verifying your identity.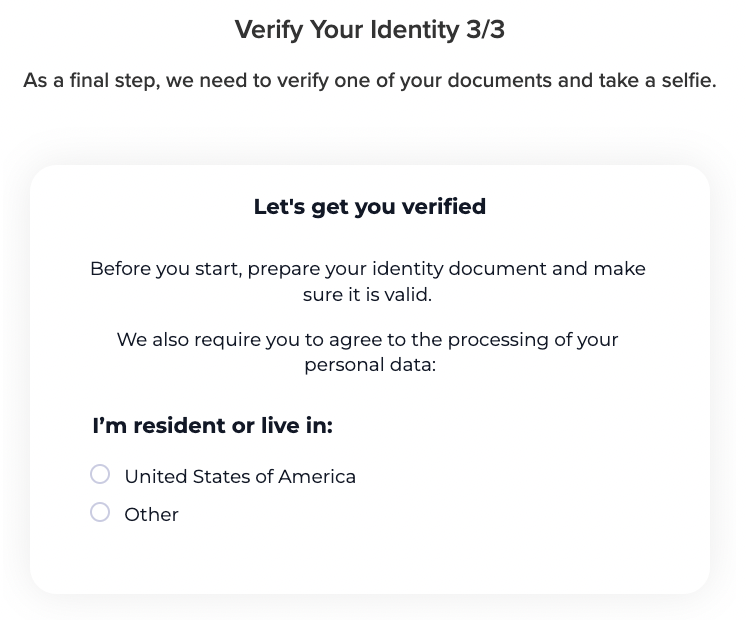 Take a clear photo of your document and make sure all details are visible. Blurred photos or photos with poor lighting will be rejected. You can also switch to using your mobile for this process, if you find it's more convenient. If you are you having issues capturing your ID documents please find some tips here.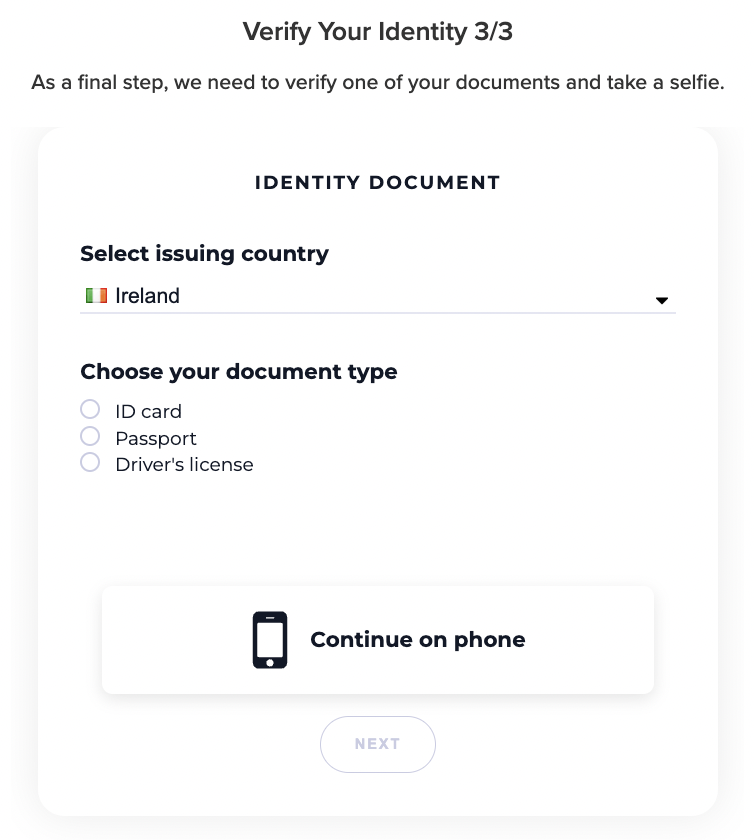 Please take a clear selfie by following the directions on the screen. If you are you having issues with taking the selfie and completing the process please find some tips here.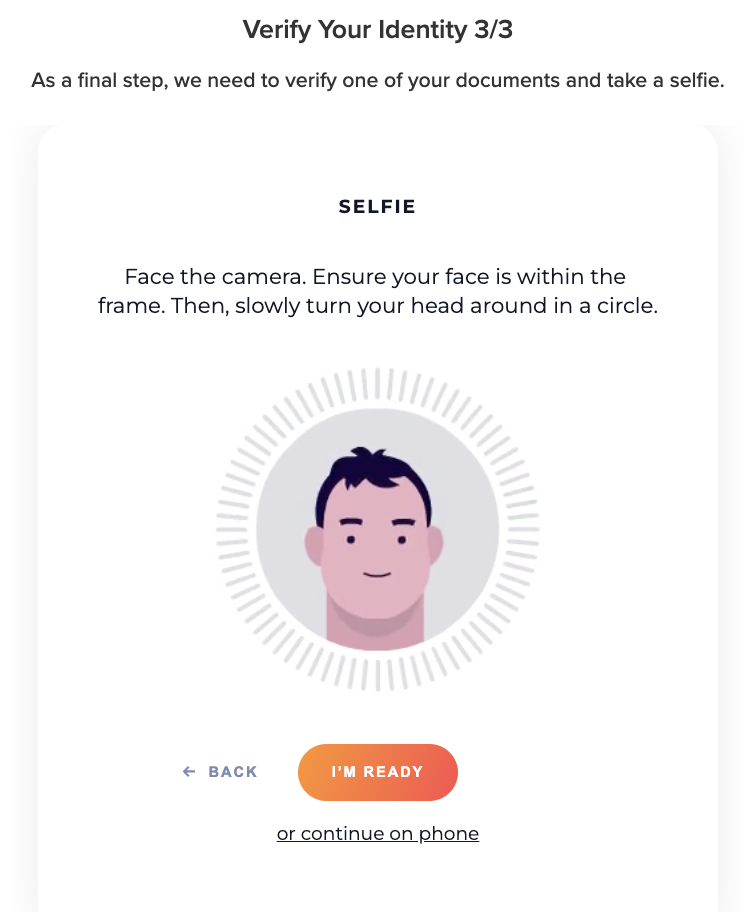 After these steps are completed, click last time on the 'next' button, and your identity verification will be processed within approximately 2 minutes. If your document and selfie meet our requirements your verification will be accepted. Otherwise, please follow instructions on the screen for the next steps.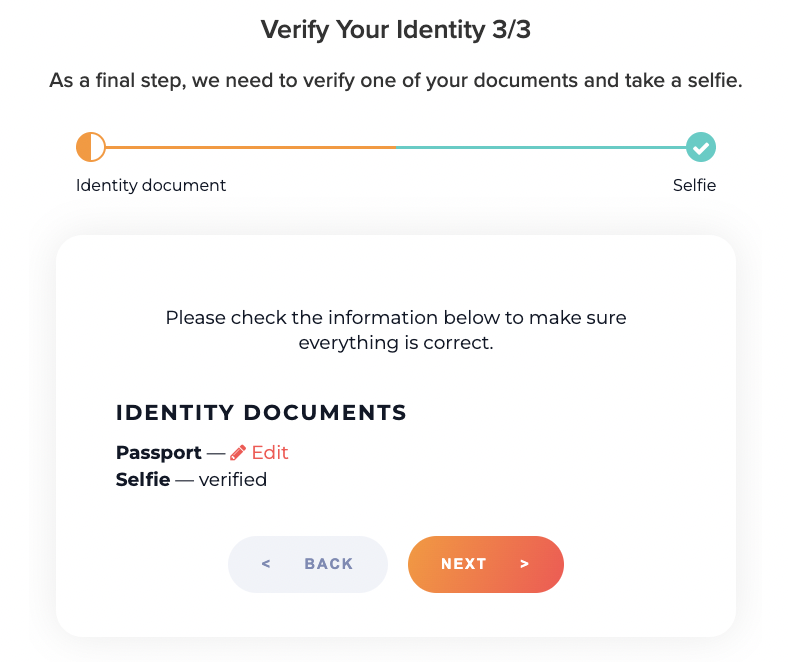 Important
If you are experiencing issues with completing our identity verification process (KYC) please see some good tips here and it that doesn't help feel free to contact our Support Team.