Selling cryptocurrency to Coinify requires a completed identity verification (KYC) first. After your identity is verified, you can follow these steps to complete your first sell trade.
Step 1.
Choose the amount you want to sell
Enter the amount you want to sell and the currency you would like to receive in exchange. Currently we support payouts in the following currencies.

Make sure that the currency you choose is the same as the currency of your bank account.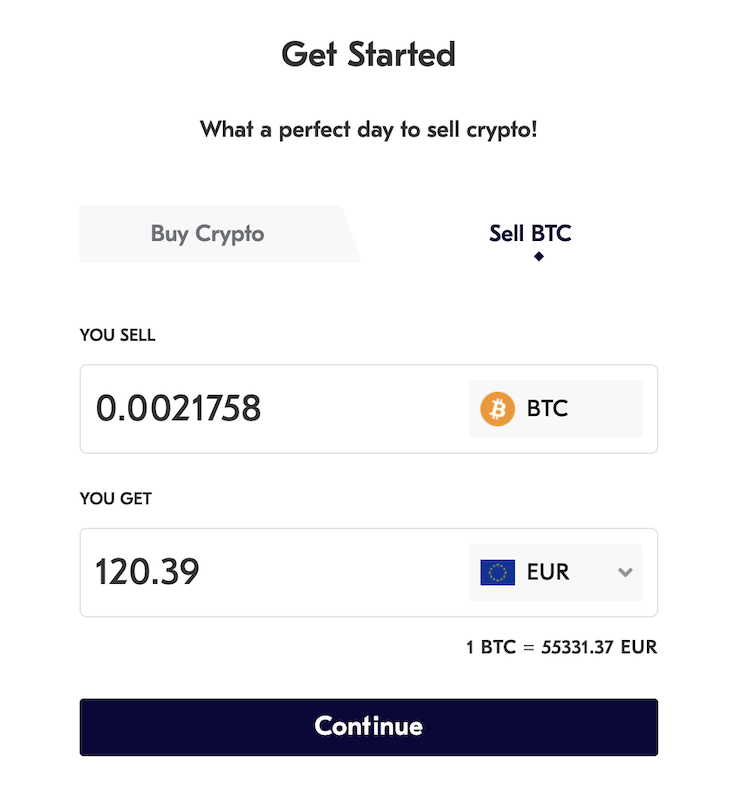 Step 2.
Add a bank account or choose one from the list of bank accounts you have already added.
This is the list of bank accounts to which we can send your bank transfer once your sell trade is processed. It is important to enter your full name and correct bank account number. Entering the wrong bank account number can result in the bank transfer being returned to Coinify.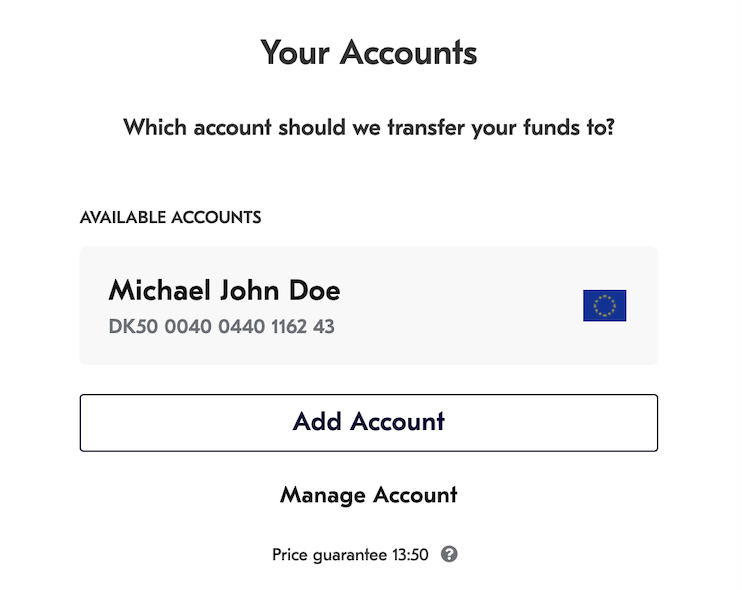 Step 3.
On the next screen you will be asked you to review your trade details, including:
Amount you are selling
Amount of payout
Handling fee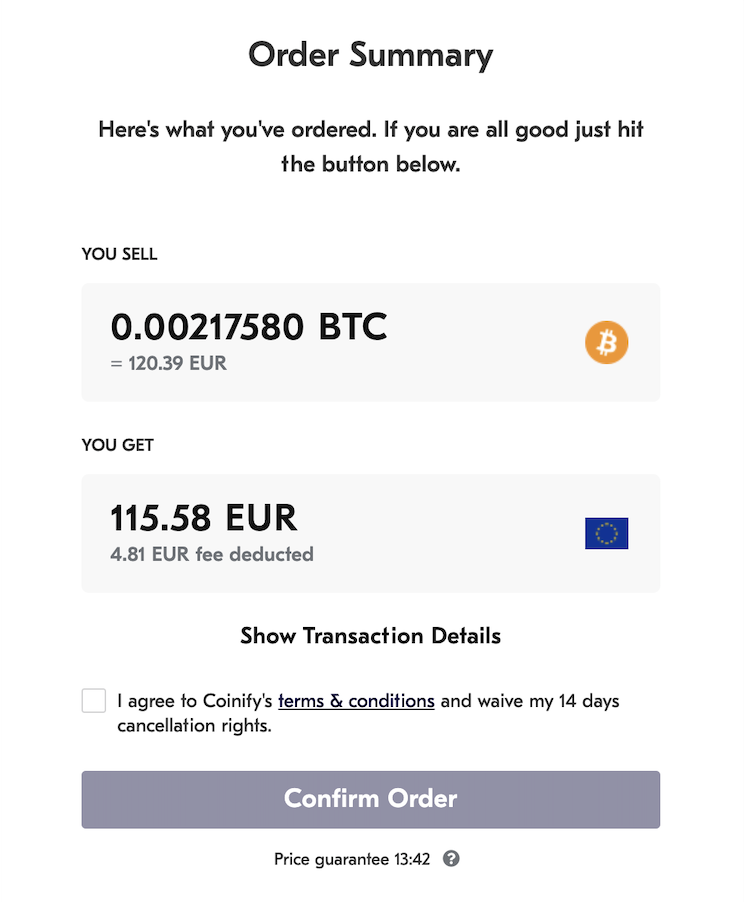 Click on 'Show Transaction Details' to see more information about the transaction such as exchange rate, fees and the account number where the funds will be delivered.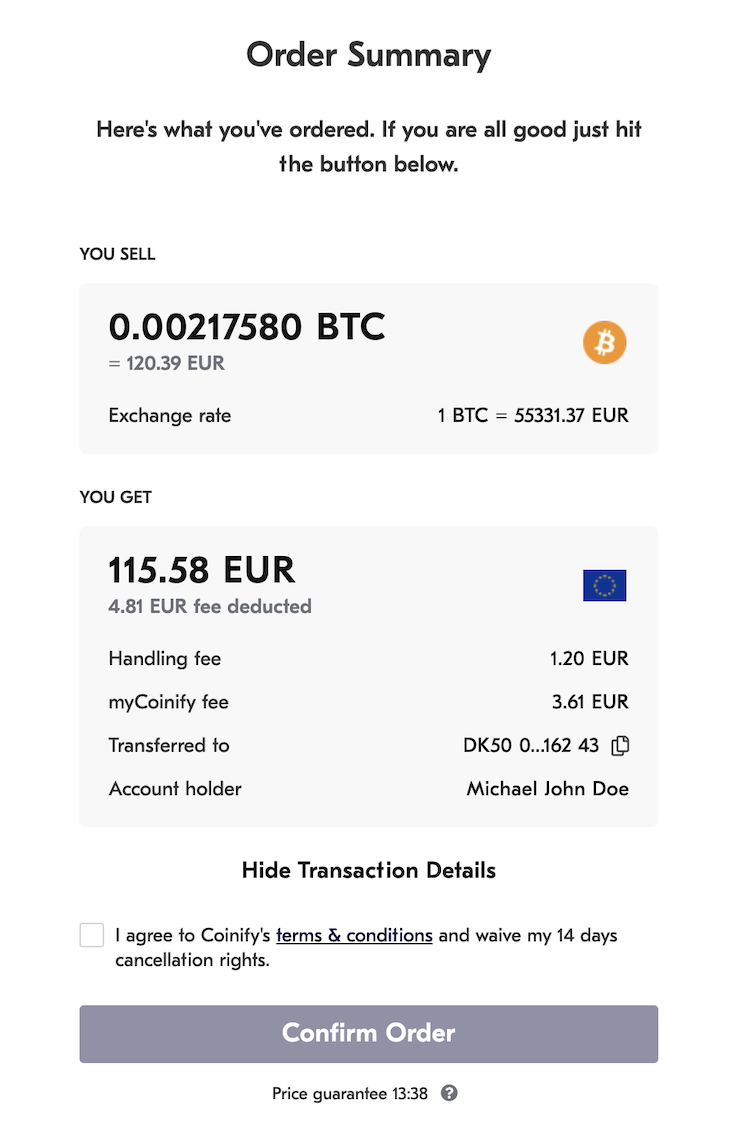 Step 4.
Send your cryptocurrency to us using one of the following methods:
Scan the QR code with your crypto wallet

Make a manual transaction to the address shown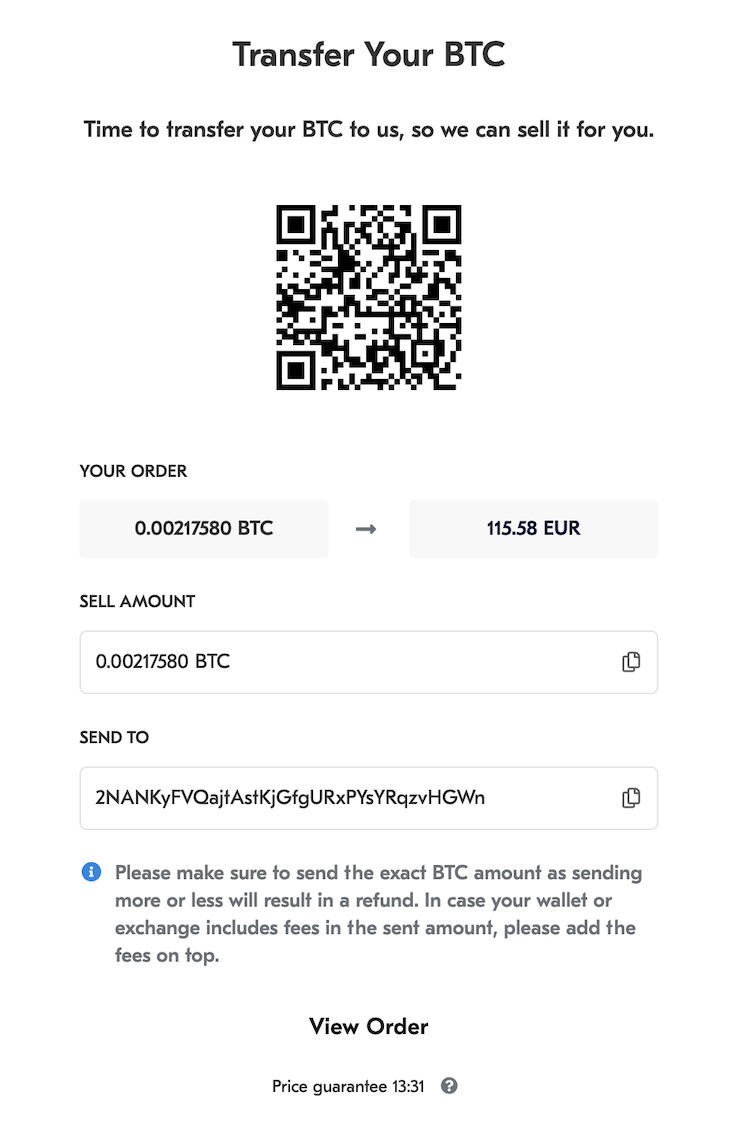 Step 5.
You need to send the exact amount of cryptocurrency displayed to the address provided by Coinify within the 15 minutes timeframe of the trade. If you are trading from a wallet integrated with Coinify, your cryptocurrency will be sent to us automatically. Make sure the network fee is high enough to ensure fast processing of your transfer.
When we receive the coins, the page will automatically display the information below: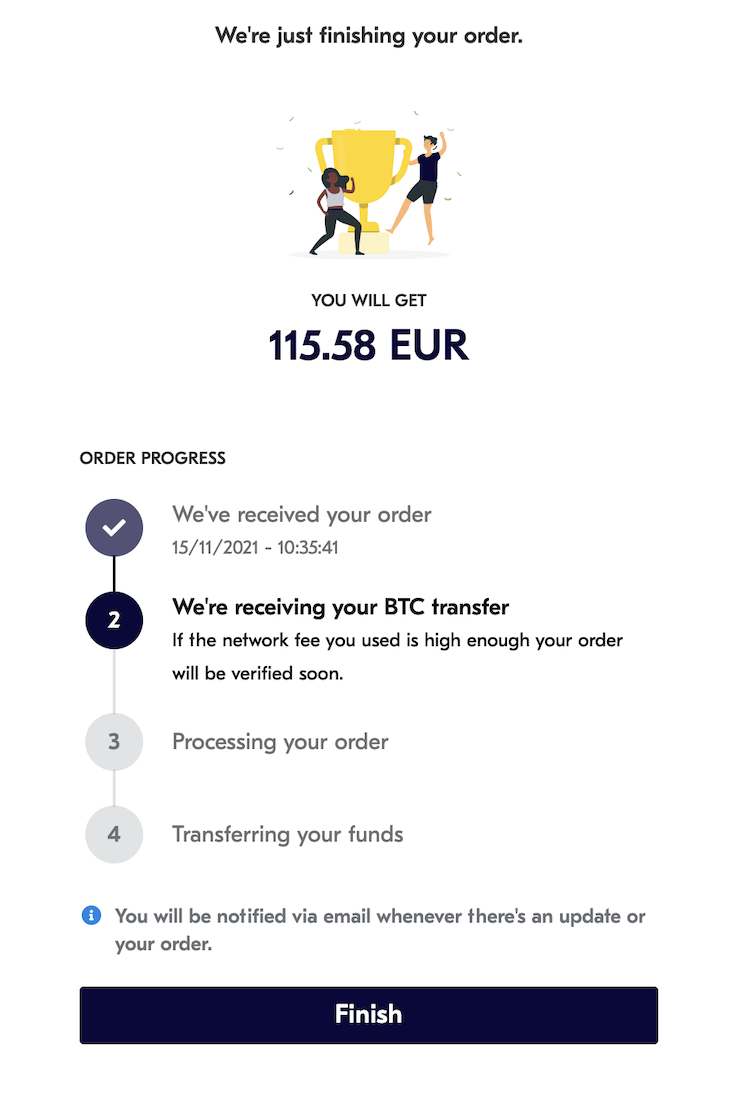 Important
Please read the article Processing time for sell trades. In cases when we receive too much* or too little Bitcoin, or in cases when the Bitcoin transaction is confirmed very late, our system will automatically issue an email with a refund link which you can use to receive the coins back.
*in this case we will only refund the excess amount


Take into account that to process your trade and send you a bank transfer we might need you to complete a Proof of Source of Funds check and be able to present the documents requested by our Compliance Department.


Keep in mind that whenever an international bank transaction is issued, it is likely that you will receive a lower amount due to intermediary banks charging their fees. You can read more about intermediary bank fees here.