Please note that the promo code only works in relation to a purchase. So the next time you make a purchase and use the promo code, a crypto amount equivalent to the value of your promo code will be added for free to your trade. The promo codes are normally valid for 6 months.
1. Click on 'Add Promo Code'.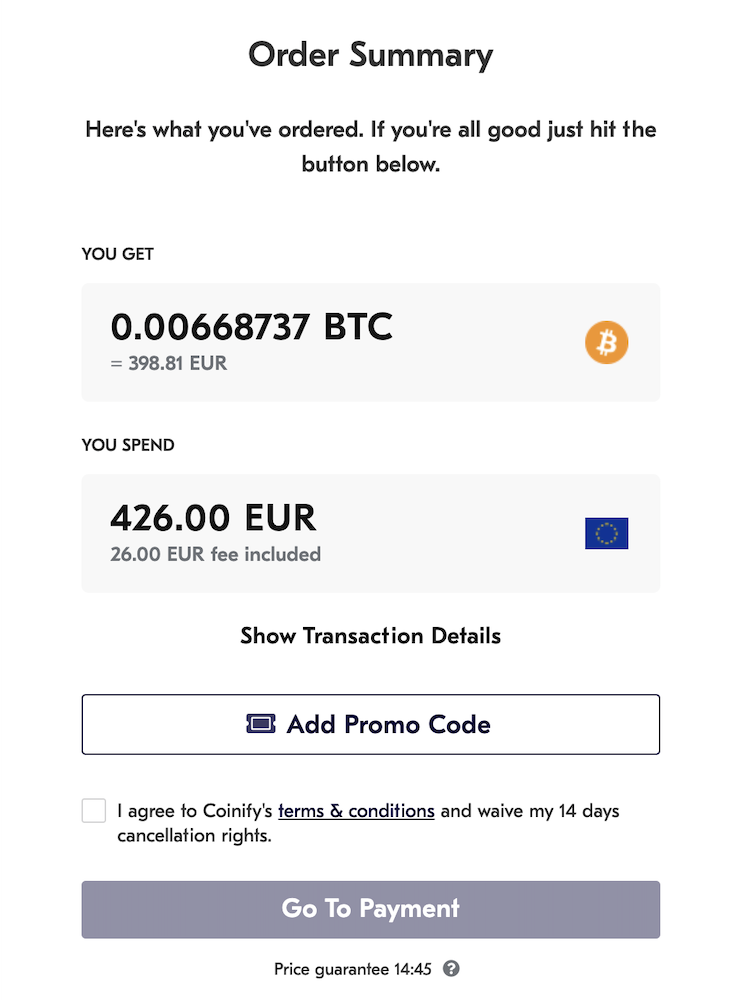 2. Insert your Promo Code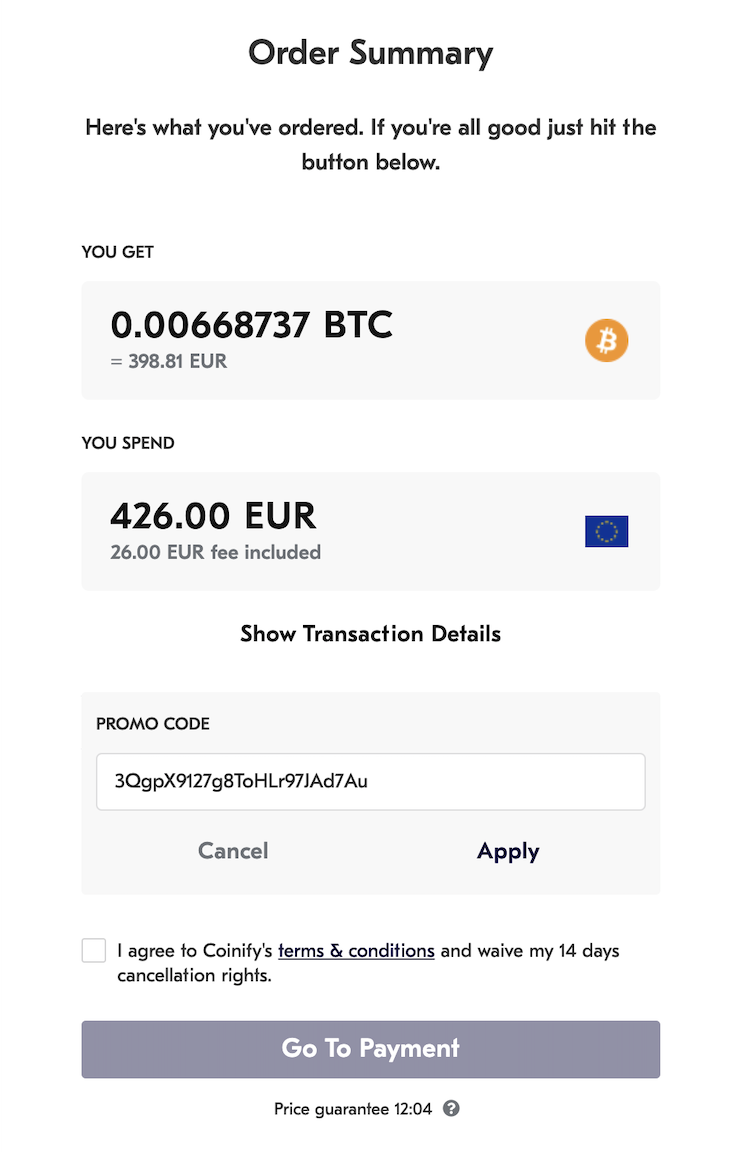 3. Click 'Apply'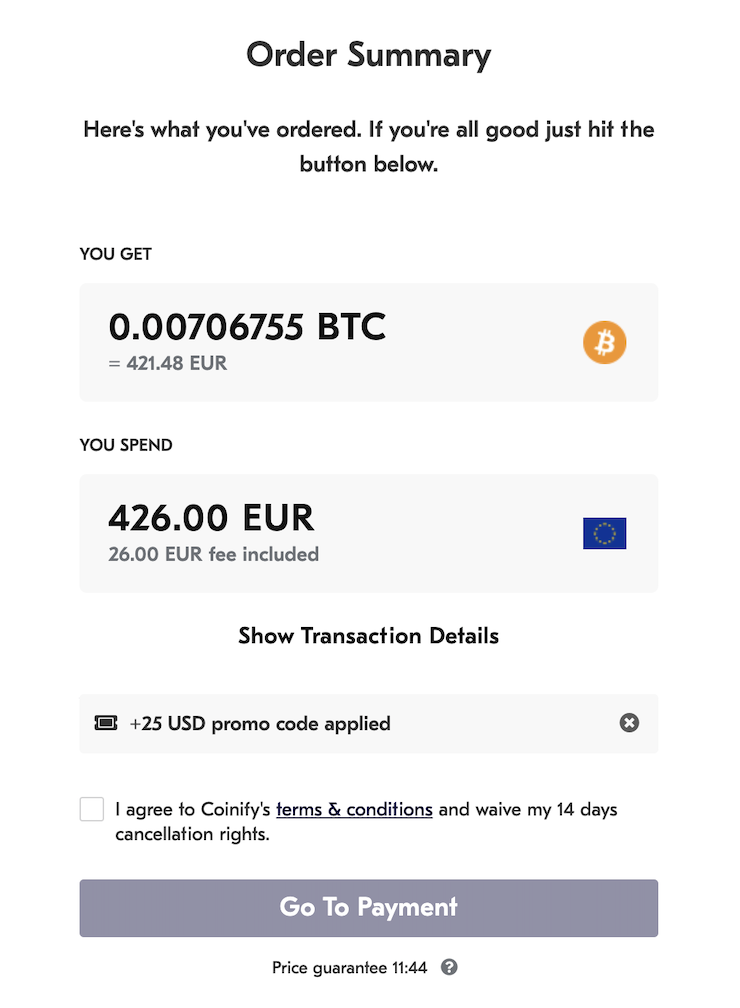 4. Complete your buy trade with card or bank.