In order to complete any purchase with Coinify, you must have completed identity verification process (KYC), either with us or through our partners. If you have not verified your identity you'll be asked to do so after inserting your credit card details.
Step 1.
Enter the amount you want to buy in traditional currency and select the cryptocurrency you wish to purchase. You will then be shown a quote for the amount you are purchasing.
For more information about the traditional currencies we offer please see here .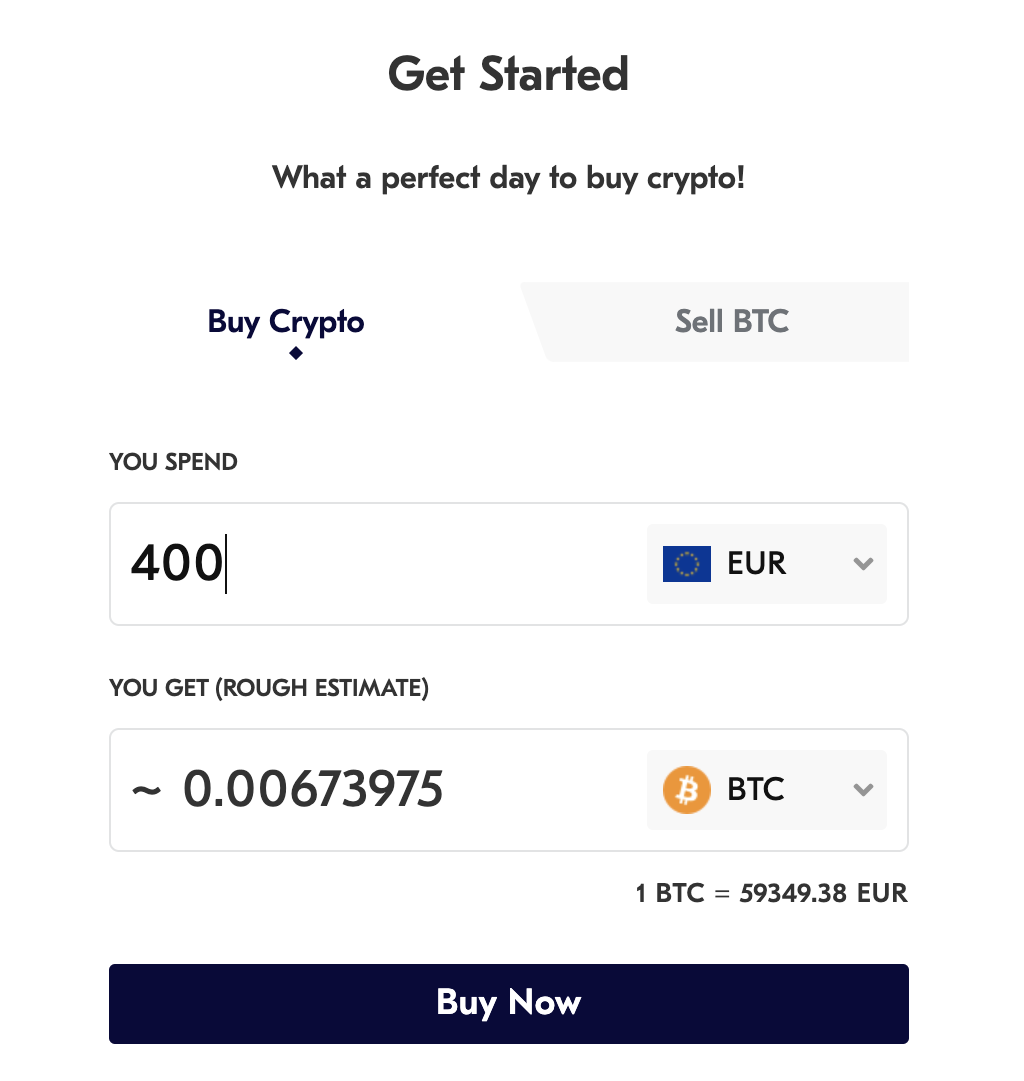 Step 2.
Input your wallet address.
Important: Please ensure you input a wallet address which you have total control over, as crypto transactions cannot be reversed. If you input an address which you don't control, your cryptocurrency will be sent to it regardless. You must also ensure your wallet supports the cryptocurrency you are purchasing, as if it does not you can potentially lose the funds.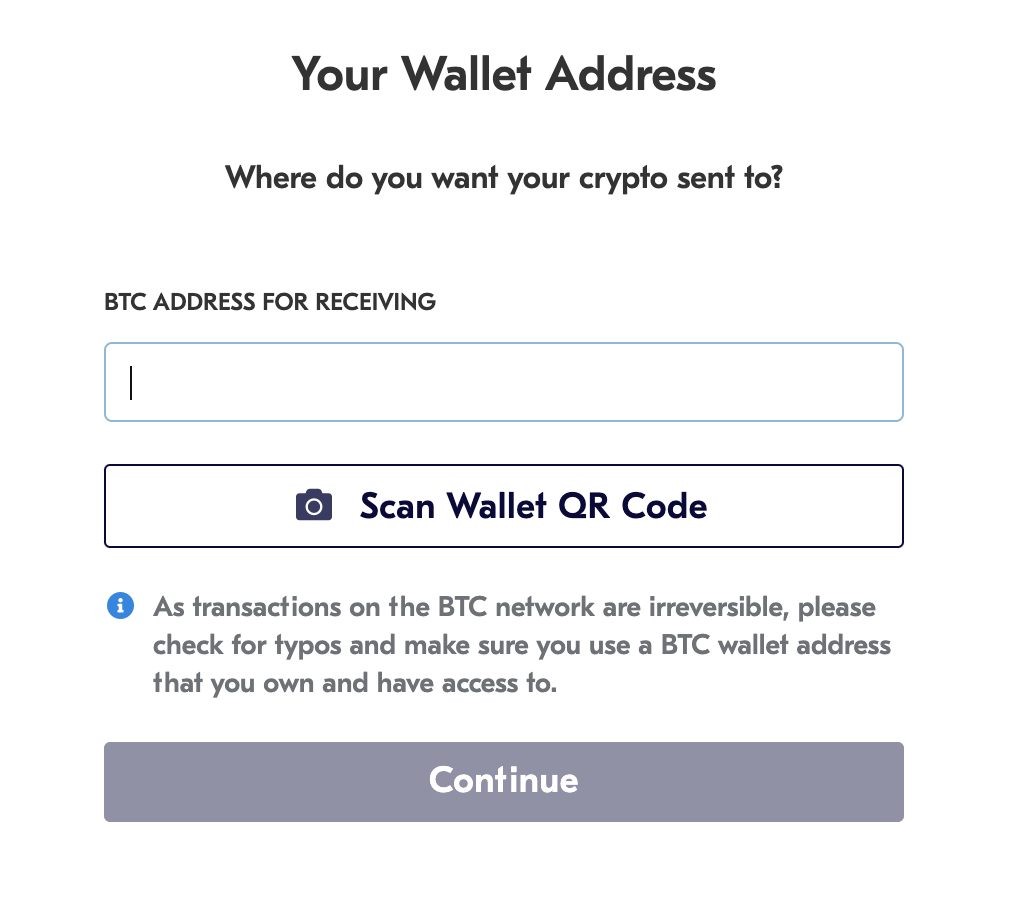 Step 3.
Select "Credit or debit card" as your payment method.
Step 4.
You will then be shown a summary of your trade, which includes the following information:
The amount of chosen cryptocurrency you are purchasing

Delivery fee

Total price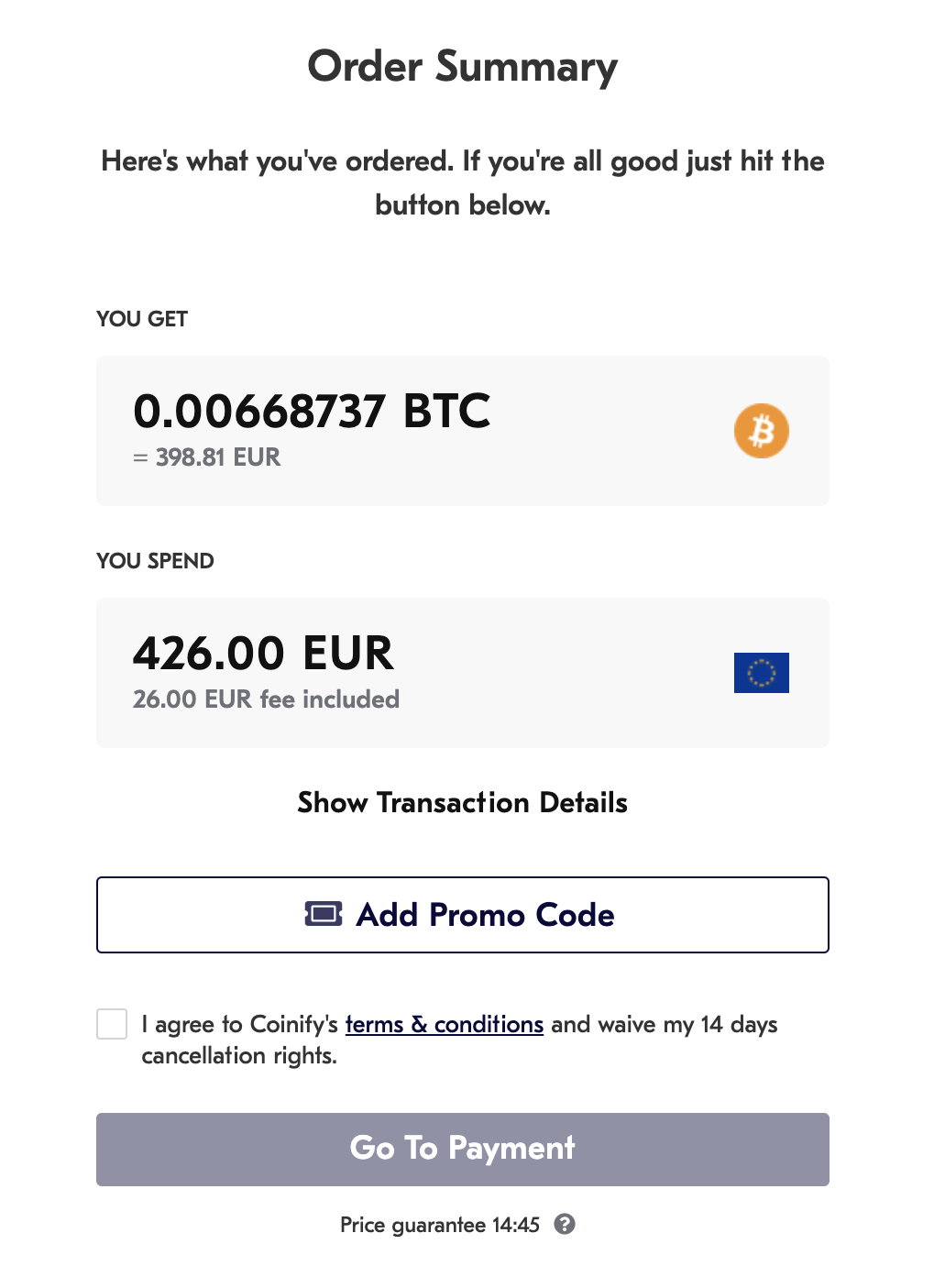 You can click on 'Show Transaction Details' for more information about the transaction including the exchange rate, fees and the wallet where your funds will be delivered to.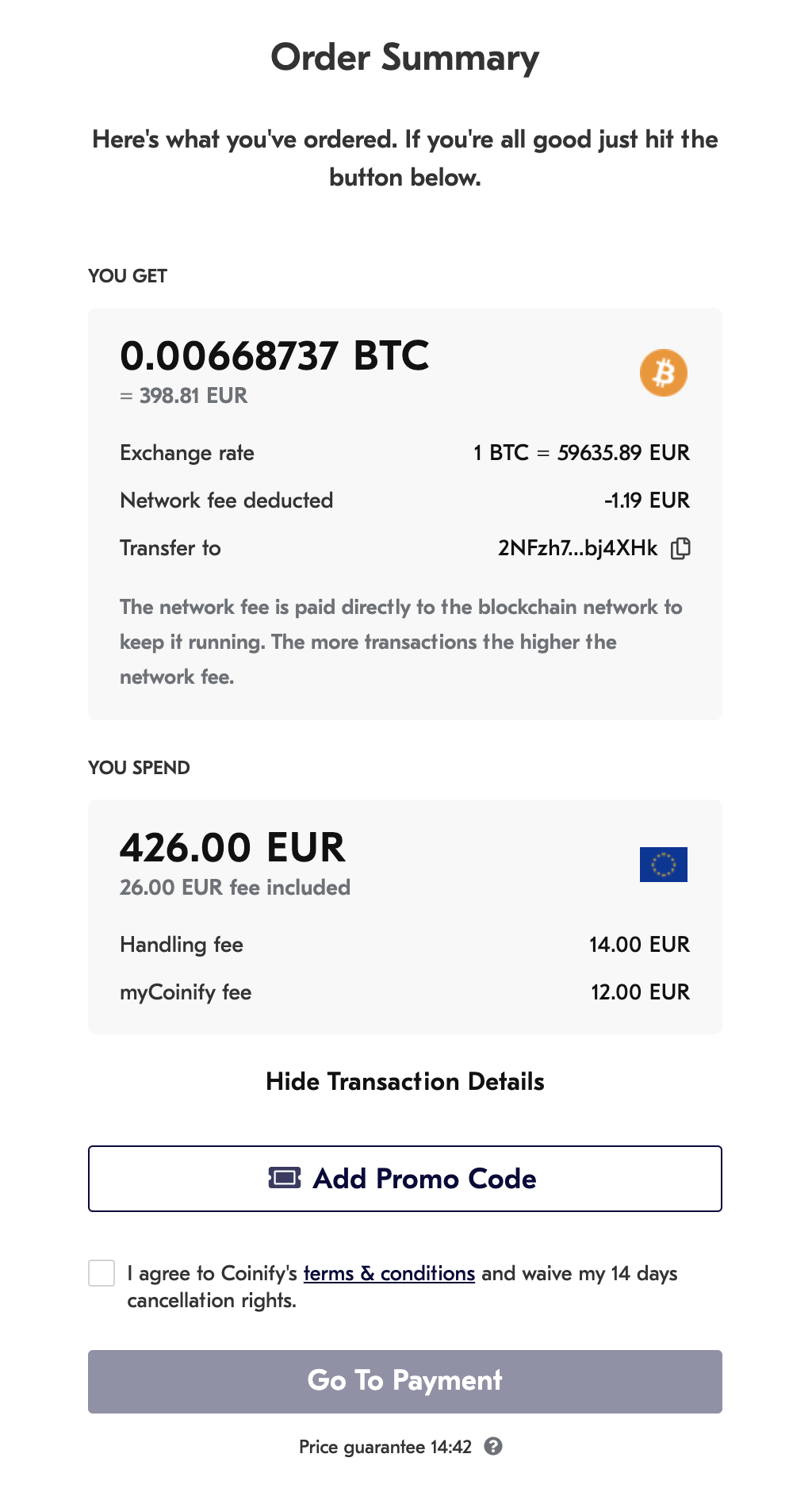 Read and accept Coinify's Terms of Service and click "Go To Payment".
Step 5.
If this is your first time creating a card trade with Coinify, we need you to complete steps below. Please read more about reservation of your funds here.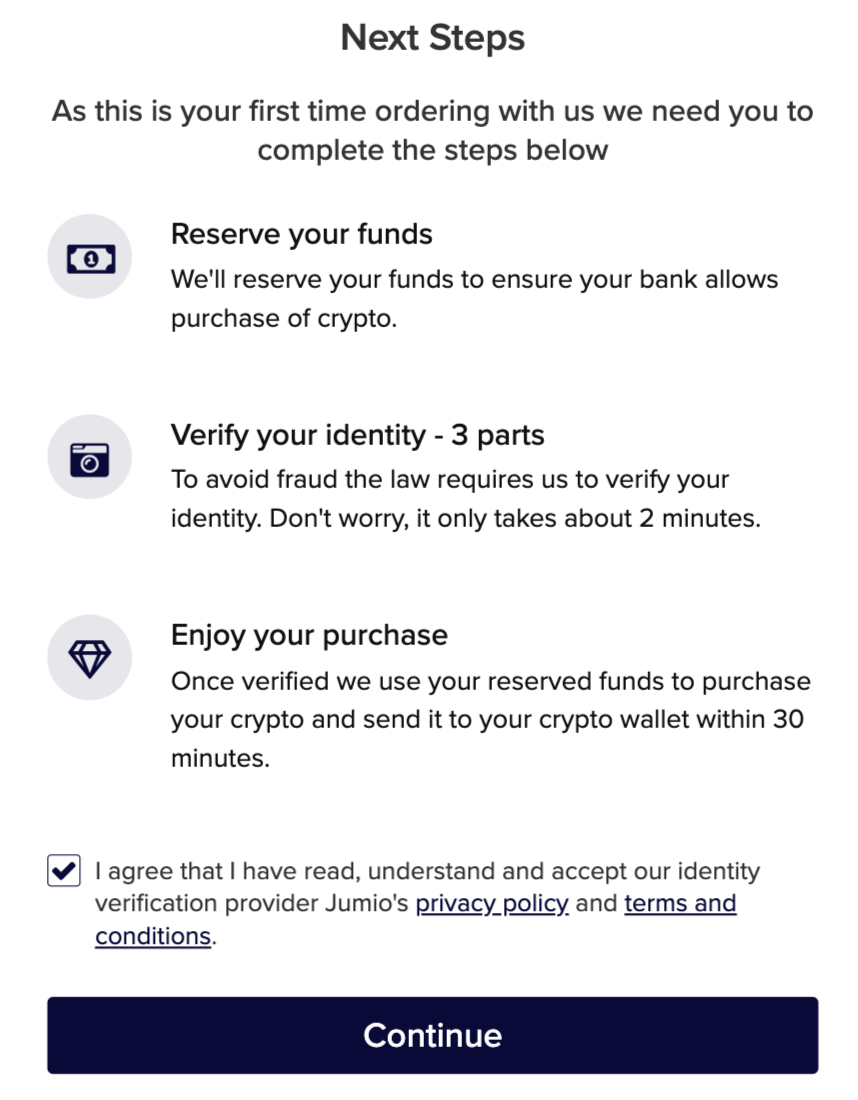 Step 6.
Afterwards, you will then be redirected to our payment provider, where you can input your card details and complete the 3D secure verification.
Step 6.
Complete the Identity Verification process (KYC).
Step 7.
Your trade is now being processed and the cryptocurrency is being delivered to the address you provided. For information on our delivery times, please see here.
Important
When paying for cryptocurrency with a card transaction, make sure that you:
Use a 3D Secure card; non-3D Secure cards not accepted.
Have sufficient funds available on your card.
Have a credit card issued in your name; anonymous and prepaid cards will not be accepted.