What is a Reference Text?
Each of your bank trades will be allocated a Reference Text (TR-XXXXXXXX) that helps us to connect your bank transaction with your trade in our system. Reference Text identifies your bank trades and not you as a trader, so for each bank trade you will get a new one.
It is important that always when you are sending us a bank transaction you include unique Reference Text in the message to receiver field when creating a bank transfer, otherwise your bank transaction may get lost. Keep track of your Reference Text and in case you need to submit a support request or have questions about your bank trade. Sharing your Reference Text with us in your support requests allows us to help you faster.
Where to find it?
Every time you create a bank trade, Coinify's bank account informations will be shown to you. Among those information, there will be also a Message/ Reference Text field.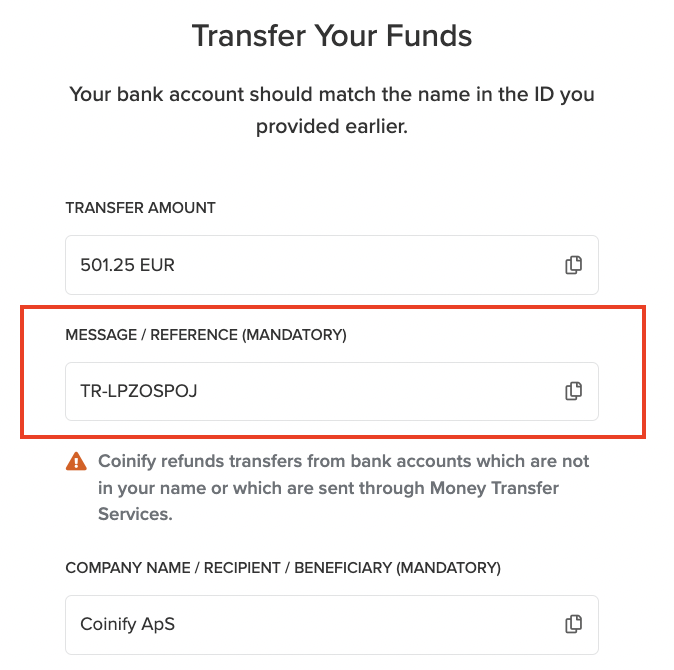 You can also find your Reference Text in the email we send after you create a bank trade.