How does the customer pay you?
Any customer who wants to pay you in Cryptocurrency needs to have their own wallet with Cryptocurrency stored in it. Cryptocurrency hot wallets are apps that can be installed on any device (smartphone, tablet or personal computer) and are connected to the internet while the cold wallets are any cryptocurrency wallets that are not connected to the internet, the most popular cold wallet options are hardware wallets.
Important: The customer should ensure their wallet is appropriate for making payments, if the customer is paying directly from a cryptocurrency exchange - It may result in an expired payment, as exchanges may wait and batch many transactions together meaning it could take longer for their payment to be sent.
How do you accept payments?
Once you have completed your integration, your customers can visit your website and choose to pay with Cryptocurrency. When they do so, a hosted Coinify payment window will open.
Your customers will have to either scan the QR code (via smartphone) or copy & paste the payment details into their wallet. After that, the payment will be processed, confirmed, and completed in just a few minutes.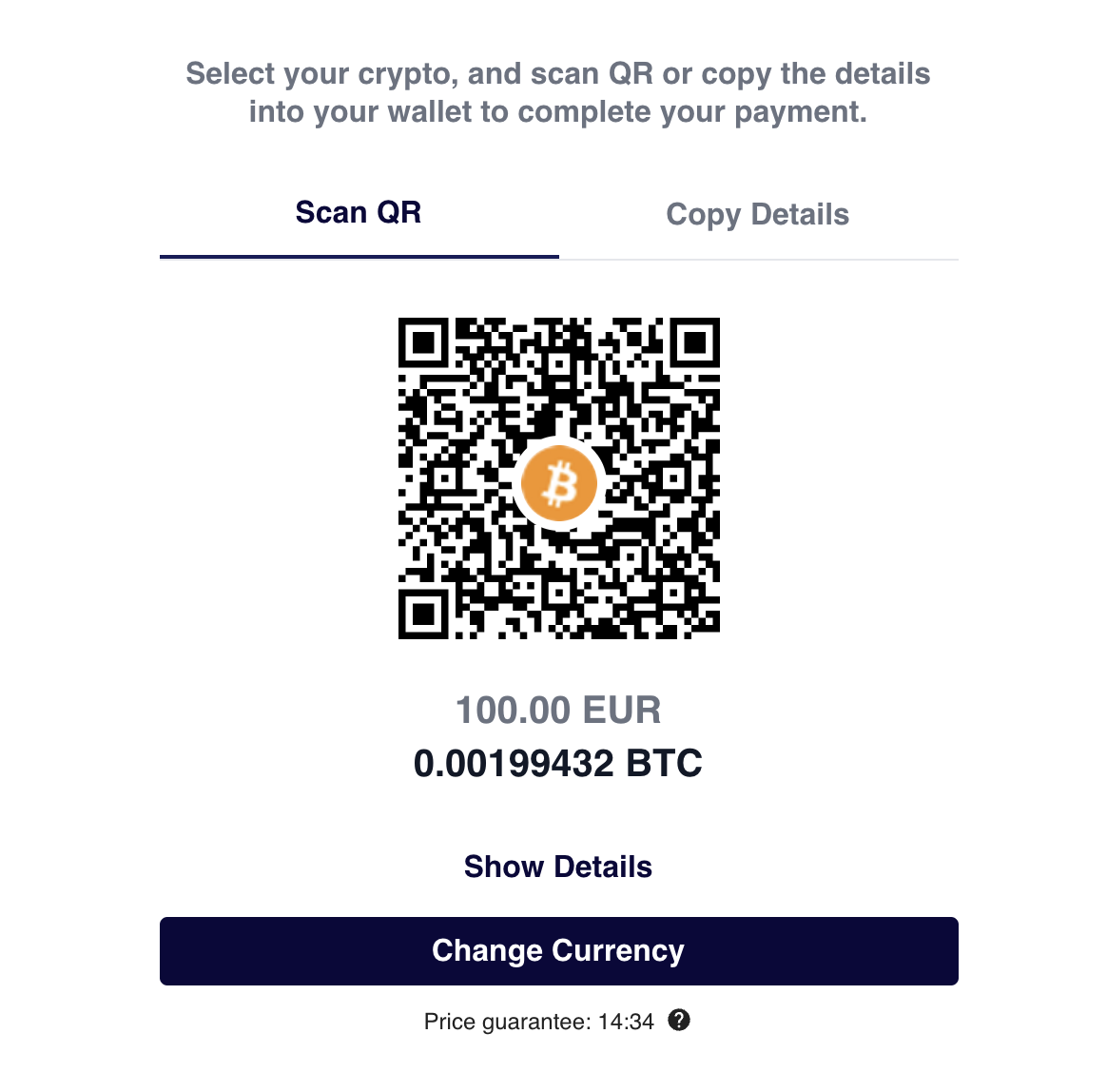 You can always find detailed information about each payment on your dashboard when you log in to your Coinify Merchant account and check the payment ID. We always send IPN callback to a callback Email or callback URL when our merchants receive a payment. You can adjust your IPN settings.
How are payouts done?
Payouts are processed automatically every Wednesday if you have reached your minimum settlement balance. The funds are sent to the payout account which you have chosen as default. You can choose a default Payment Account from the "Payment Accounts Section" in your Coinify Merchant account.
More details on when payouts are processed, can be found here: "When do I receive payouts"