According to a basic principle of anti-money laundering legislation Coinify must know its customers. The purpose of KYB procedures is to prevent money laundering and terrorist financing by knowing who our customers are, and what their purpose is with the business relationship or a single transaction. Therefore we ask a number of questions about your business during the Business Verification Process (KYB).
Our business verification process
As a new business user, verifying your business is necessary before initiating your first corporate trade with Coinify. Failing to complete the business verification process will result in your KYB not being completed and you will not be able to trade with us.
Step 1.
Sign into our Corporate Trade Widget and verify your your email.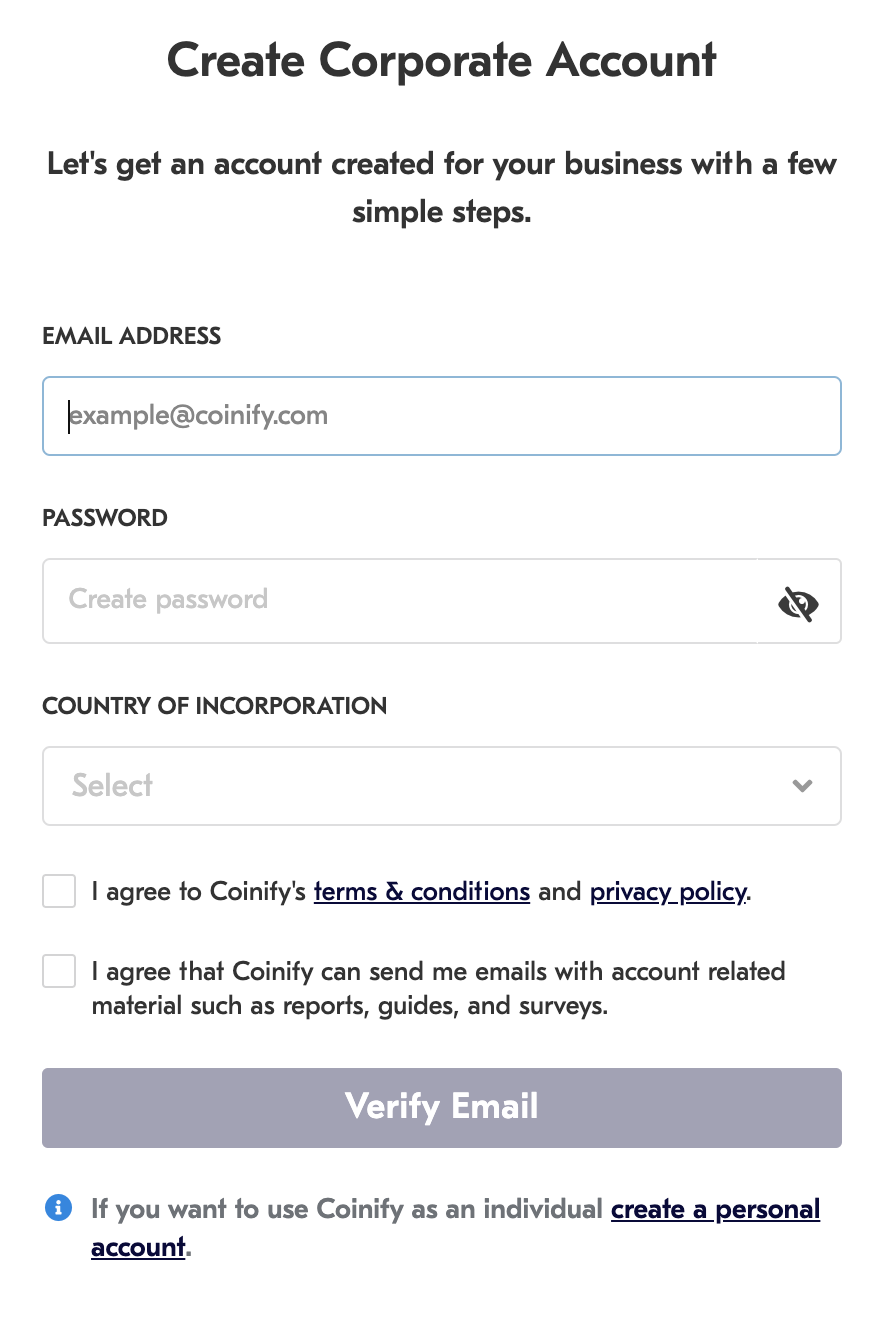 Step 2.
Provide information about your business.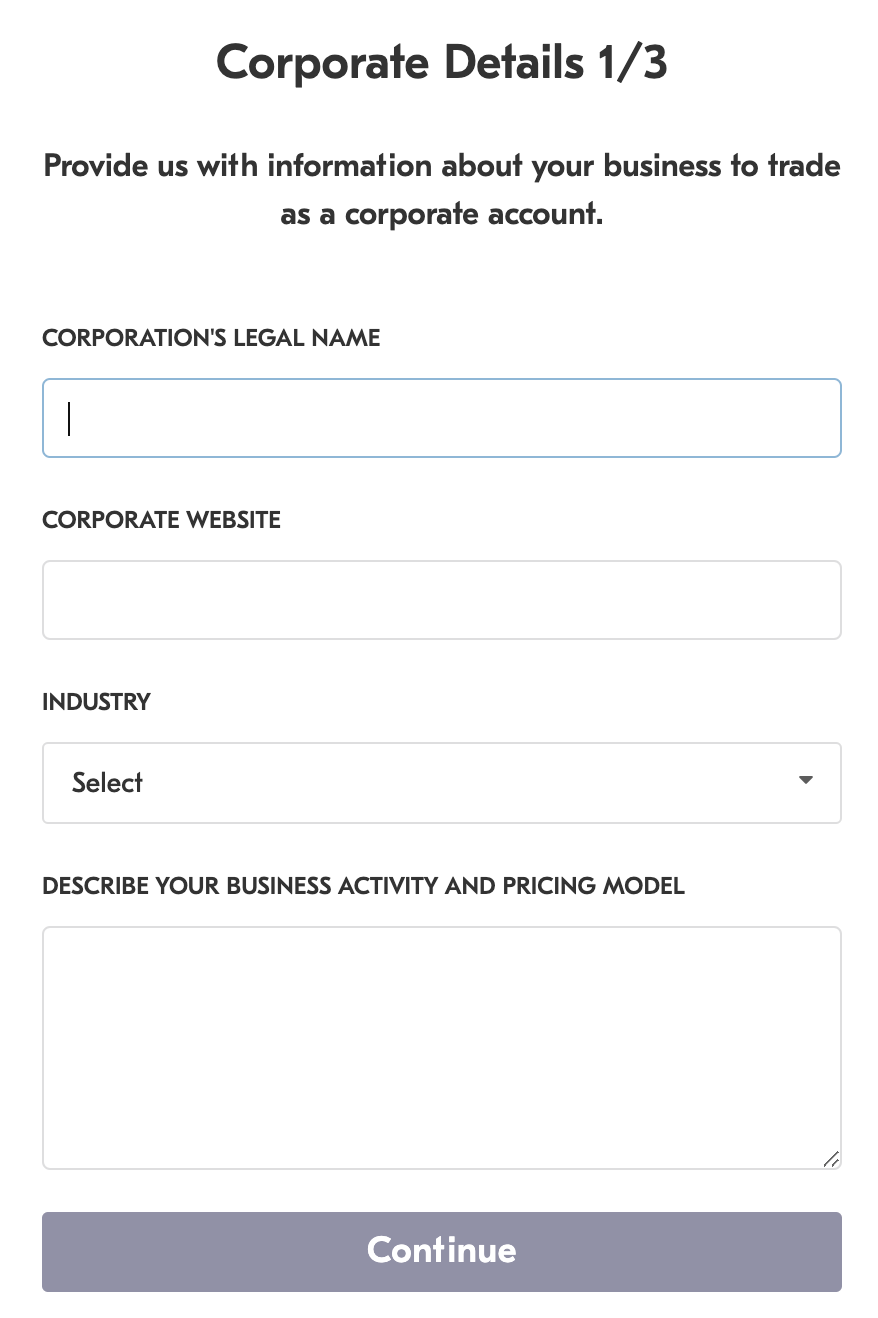 Step 3.
Provide your corporate address.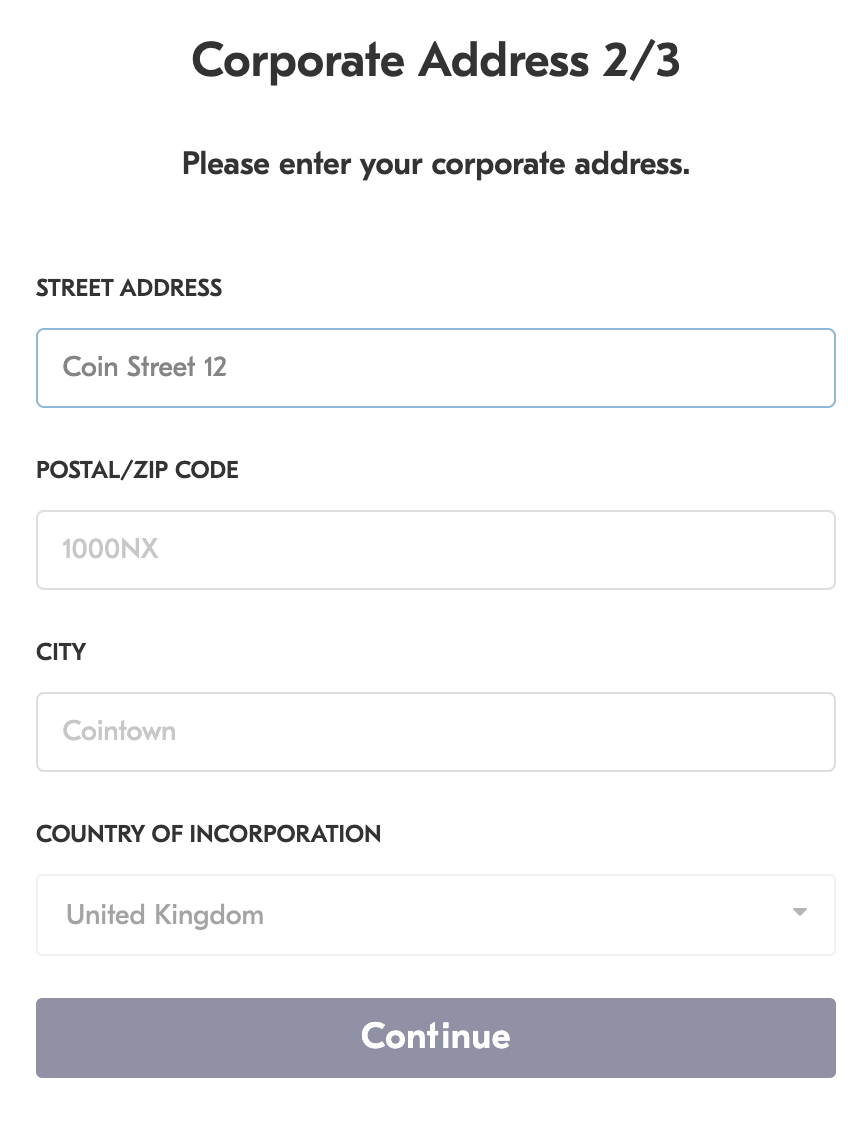 Step 4.
Complete the 'Corporate Trading Behaviour' section and confirm if you or any of your shareholders in your corporation are on a PEP list or related to PEP.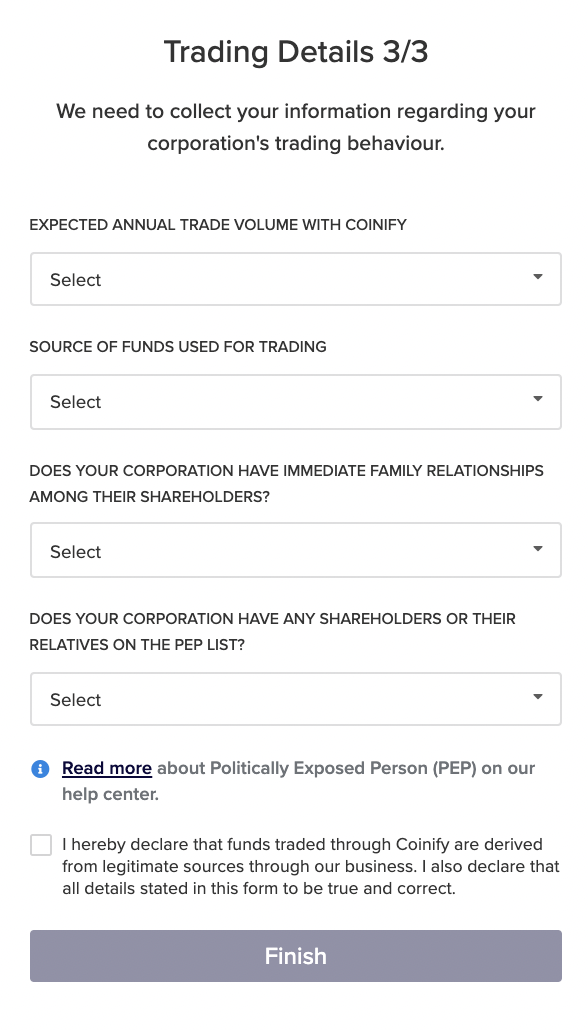 Step 5.
Upload required documentation in the link that you can find in the email that we have sent you.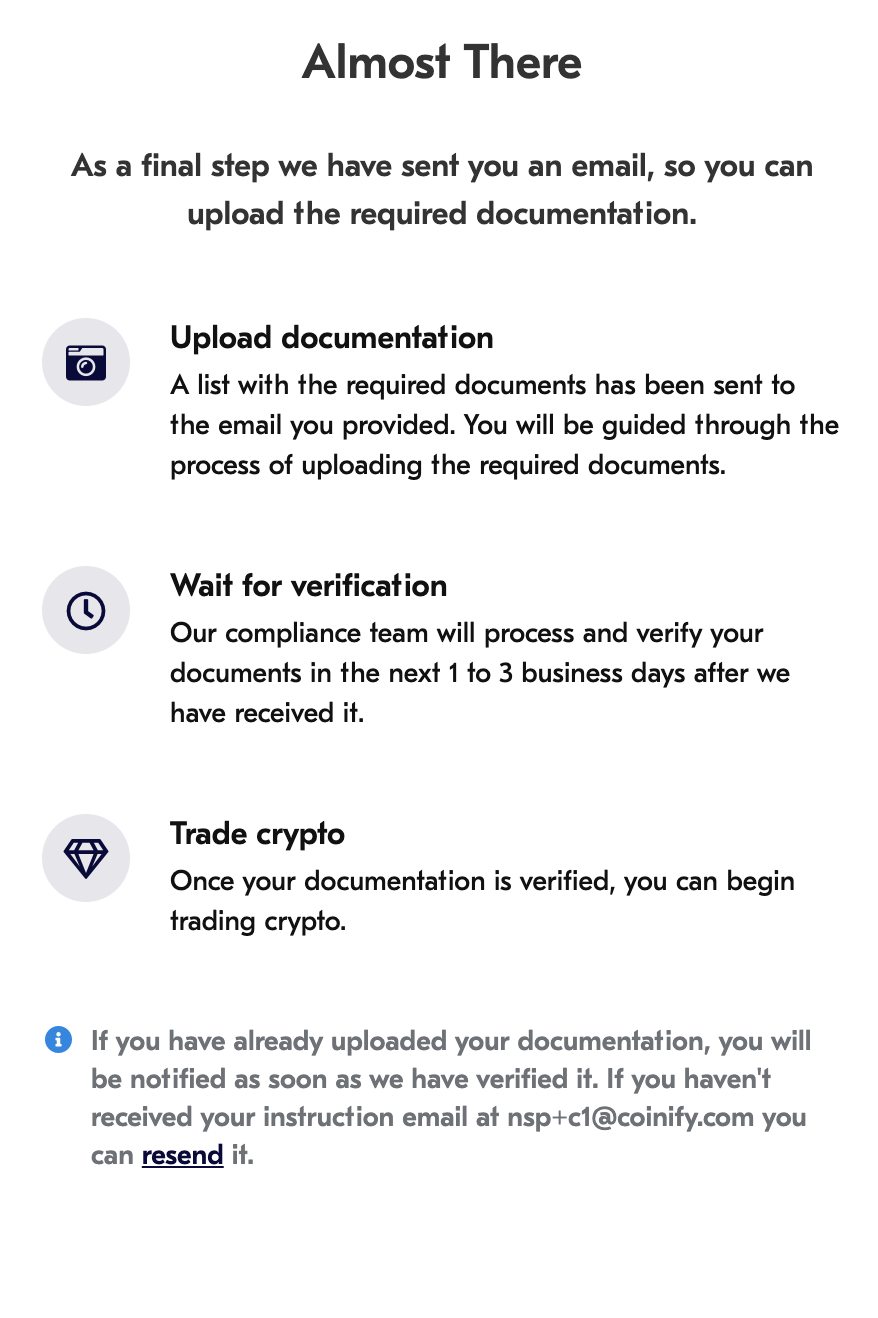 Important
If you are experiencing any issue with our business verification process (KYB) feel free to contact our Support Team.